FLAC To MP3 Christmas Giveaway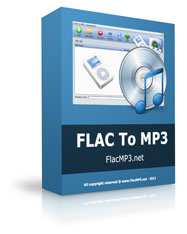 FLAC To MP3 Converter

Original Price
:
$29.95 USD

Now for Only
$0 USD

Size
: 4.7MB

Giveaway Serial Code:
REMOVED ON DATE

Share This Giveaway:

Follow Us On Twitter
Share On Twitter

NOTE: This giveaway has been closed on Dec 25th, 2011.
About FLAC To MP3
FLAC To MP3
is intended for home users who occasionally need to convert music files to the format supported by the device they want to play them on, which can be an MP3 player, iPod, iPhone or mobile phone. The utility relies on the powerful conversion engine to process FLAC files and 20 other media file types to produce MP3 files.